Before/After-School Care & Activities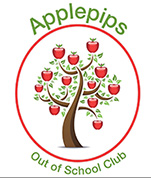 Applepips Out of School Club offers fully qualified, Ofsted-registered childcare for 4-to -11 year olds in a separate purpose-built building on-site at Offord Primary School.
The provision includes:
Breakfast Club from 7.30am to 9.00am, including a nutritious breakfast
After-School Club from 3.15pm to 6.00pm, including a light tea
Regular or one-off bookings taken
Fully qualified and experienced staff
We provide a wide range of indoor and outdoor activities
Ofsted registered – we accept childcare vouchers and childcare tax credits can be claimed (for before and after school club only)
Holiday Club every school holiday for all children aged 4-11 years of age
Bookings for Applepips before and after school club are made using an on-line booking system. Click here to go to the booking page.
You will need to create a user account and register your children on the booking system and add your child(ren)'s details. Please ensure that you provide the name and contact number for three emergency contacts, and then assign these to each child when you complete their registration form.
*Please note – if you have already registered online to use the holiday clubs you do not have to register again – you will be able to book all of our clubs on the one site.
For more information about Applepips, please contact Kerry on 01480 811977 or email: info@applepipsclub.co.uk
Working together to achieve